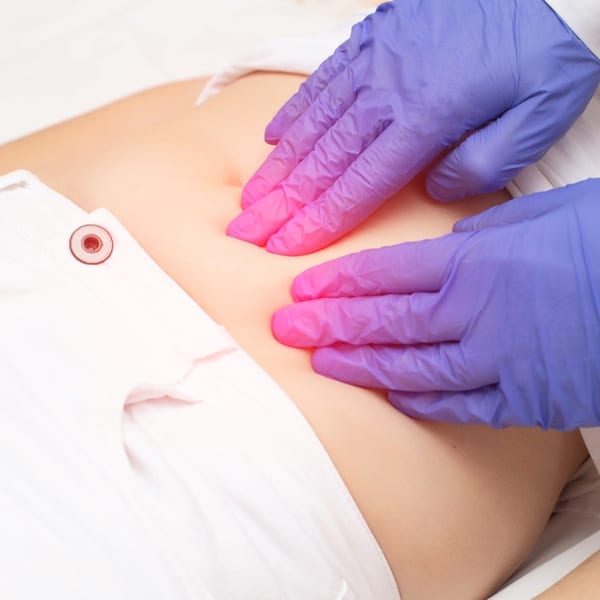 If you've just found out you have Fibroids, a thousand questions are probably racing through your mind. Before getting ahead of yourself, here are 5 important questions to ask your doctor to gain insight and peace of mind.
1. "These are my symptoms. What do you think?"
List your symptoms from most to least frequent and share them with your doctor to determine if all of these symptoms are related to your fibroids. Some might be caused by an underlying condition that should be looked into.
2. "Can I avoid treatment?"
Remember no treatment is always an option; some people do not even need treatment. This all depends on your specific condition. Depending on your symptoms, you and your doctor can make a shared decision on optimal treatment options.
3. "What are my treatment options?"
There are several treatment options out there, and it's important to cover them all with your doctor before making an informed decision together. Choose the option that you are most comfortable with and that is right for you.
4. "What are the chances the fibroids will return after treatment?"
Fibroids causes are multiple and genetics plays an important part in the recurrence of fibroids. No matter what path of treatment you choose, knowing what you're getting into is important. You should be prepared if you might have to choose another treatment option in the future.
5. "What will happen to my fertility?"
If you want to conceive, make sure to let your doctor know. Some forms of treatment can help in improving your chances of pregnancy.
Of course, there are many more questions you can ask your doctor. There is so much to know about your condition, and so many questions that can come to mind. Write them down whenever you think of them, and bring them along whenever you visit your doctor for a checkup.
For more information or to book an appointment at CEAPS, you can give us a call on 703 505 0444.